AJIT JOKES
Mona Darling(Senior moll) & Tawny (Junior side kick) fell in love & decided to get married. Then they came to Ajit(Loin) to take his blessings.
But the Lion tells in angry voice "yeh shaadi nahin hogi,"
"Par kyon Boss?" Mona asks her Boss.
"Kyon ki tum dono ki shaadi se bahut mona-tawny (monotony) ho jayegi," says the Loin.
Mona & Tony still get married & soon became parents of a pair of twin girls then again went to their Boss to name their twins.
"What do we name the girls Boss?" Tony asks the Boss.
Then The Loin looks at the nurse who assisted in the delivery near by & asks "Tumhara naam kya hai?"
The nurse replies "Kate".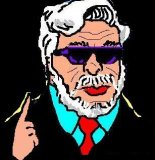 "Thik hai phir ek ka naak kate rakh do aur doosri ka naam dupli-kate(duplicate)" the Loin announces with pride.
After nine months the parents again blessed with a pair of twins but this time boys. They again went to their Boss to name them.
The Loin repeats the same formula. He asks the ward-boy's name.
"Peter" says the ward-boy.
Then ek ka naam Peter aur doosre ka naam Repeter (repeater)rakh do."
*********************************
Raabert caught one guy who was hiding in the jhaadis & reported to his Boss.
"Boss Boss yeh jhaadiyon ke peeche chupa hua tha maine ise pakda is ka kya kiya jaye?" Raabert asks his Boss.
"Ise revolving chair mein baitha do taaki paata to chale ki chakkar kya hai?" replies the Boss.
***********************************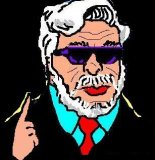 Once Raabert caught Tawny when he was running stealing money & went to his Boss.
"Boss Boss Tony paisa leke bhaag raha tha" Raabert complains his Boss.
Then the Boss said "Thik hai Raabert tum ise champagne mein dal do Shame se nehin to pain se mar jayega".
After sometimes later Tawny again repeted the same mistake.
"Boss Boss Tawny phir se Bik gaaya" Raabert tells his Boss excitedly.
"Koi baat nehin Raabert is baar tum uske haaton pe do Titan ki ghaadiyan pehnaa do".The Boss replies.
"Par us se kya hoga Boss?" Raabert asks his Boss so anxiously.
"Wo do ghaadi ka mehmaan ban ke reh jayega" The Boss tells confidently.
************************************
The Boss Ajit & one of his man Michael once are gone in shooting.They both are hiding behind a tree.
"Boss, Boss dekhiye wahan pe ek mor maach raha hai, kya karen?" Michael asks his Boss.
"Michael apni bandook nikalo aur use mor (more) se no more kar do."
************************************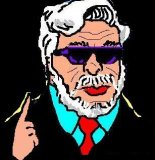 Ajit on his father's adventerous & mysterious death.
"Mere Pitaaji helicopter mein ja rahe the unko bahoot thandi lag rahi thi unhune helicopter ka pankha(fan) band kar diya to seedhe neeche aa kar girpade".